How to Get Paid What You're Really Worth
Earning higher pay starts with understanding the value that fitness delivers.
It's not about the money, we tell ourselves.
But think about the scope of what we do: As fitness professionals, we need the knowledge of an exercise physiologist. As instructors, we have to move like dancers, using the beat as though we were musicians. We must perform like Broadway stars and communicate like good public speakers. We need to be motivating, upbeat and personable—and able to sell and service. Today more than ever, we are the heartbeat of our clubs, driving revenue and retention in ways that help to keep those businesses vibrant and healthy.
All these skills have worth. It's that simple. But getting paid what we're worth is anything but simple. We have to understand the marketplace for our labor, quantify the full breadth of our value, become better negotiators (see the sidebar "The Art of Negotiating"), and abandon the notion that training and teaching are inherently low-paying professions. It's a lot to take in—for all of us—but if you can do it, it will help to ensure that you're paid what you're truly worth.
Let's start by reviewing the state of pay for fitness pros:
Diving Deep Into Fit-Pro Pay
Pay rates for fitness pros haven't made much headway in recent years. On average, many of us earn lower hourly rates and work fewer hours than we did at the start of this decade.
Things look a bit better from a longer-term perspective. In 2002, the IDEA Fitness Industry Compensation Survey estimated that fitness professionals earned between $17 and $28 per hour, which bested the average hourly wage for U.S. private-sector workers in nonsupervisory positions ($14.46, according to the Bureau of Labor Statistics [BLS]) (Ryan 2003). Back then, much like today, most fit pros did not enjoy full-time hours or the fringe benefits common to many full-time workers.
Fast-forward to the 2015 IDEA Fitness Industry Compensation Trend Report: Personal trainers earned an average of $30.50 per hour that year—a nice bump from 2002 but down from $34 in 2010 and $34.75 in 2008. Group fitness instructors averaged $27.50 per hour in 2015, up a pinch from $25.75 in 2008, but instructors in specialties like Pilates and yoga suffered wage declines (Schroeder 2015). Note that these comparisons are not adjusted for inflation, which takes a bite out of any gains and worsens the losses. The 2015 IDEA compensation report showed that access to benefits for instructors had decreased, cash incentives remained steady and educational funds had declined.
Want a free tool to build your business and reach 16 million potential customers? Join IDEA FitnessConnect, the largest fitness professionals directory, today—for free!
Weekly Hours Are Falling
Fitness professionals appear to be clocking fewer hours weekly, on average. Specialty instructors averaged 5 hours per week in 2015, down 1 hour per week from 2013 and 3 hours per week from 2010. Group fitness instructors also averaged 5 hours per week in 2015, about the same as in 2013 but down 1 hour per week from 2010. Personal training hours saw a slight rebound in 2015 to an average of 18 hours per week, the same as in 2010 (Schroeder 2015).
Fitness Careers Are Growing
Though pay and hours for fitness trainers and instructors may be shrinking, job opportunities are expected to grow. The BLS estimated that there were 279,100 fitness professional jobs in 2014 and forecast growth of approximately 8% between 2014 and 2024—slightly above the average growth for all U.S. occupations. Numerically, the BLS was expecting another 23,400 fitness professional jobs to emerge by 2024 (BLS 2017). The outlook assumes businesses and government agencies will keep increasing their support of employees' health care through reimbursements and incentives to join fitness facilities.
Adjacent Professions are Doing Better
For 2016, the BLS estimated that the annual median pay for fitness instructors and trainers was $38,160. Occupations considered similar to ours, per the BLS, had median yearly pay levels between $42,980 and $84,020 (except for recreation workers, who were listed at $23,320). Adjacent professionals include athletic trainers, exercise physiologists, physical therapists and their assistants, and recreational therapists (BLS 2017). These professionals are typically full(er) time, and many enjoy benefits associated with full-time employment, including paid time off, insurance and retirement savings.
So look at the work you do, and now consider that demand for fitness professionals equals the national average—it's neither falling nor stagnant—yet many people in similar professions get better pay, hours and benefits. Then ask yourself: Are you tapping the full worth of the work you do?
If you don't know your full worth, take heart. You just have to identify the ingredients that make you valuable to facilities and consumers. When you fully understand your worth, it's easier to become your own advocate and increase your return on investment. Here's how to get started:
Analyzing the Worth of Your Work
Worth and value depend on two perspectives: yours and your employer's (or your clients' if you're self-employed). Let's break these down.
Your Perspective on Worth
To determine how much you're worth, start by calculating what you've invested to become a respected fitness professional (skip anything reimbursed by your employer):
Certification. Add up everything you've invested in certifications—time, fees, study materials, exams and the rest. Include the cost of staying current, including renewal and course fees.
Additional qualifications. Do the same calculation for specialty certifications, program training or any other concentrated learning experiences.
Continuity programs. Add the recurring fees you pay to keep up to date on a format or receive the latest choreography, program designs or music.
Music. Don't forget the cost of adding music for your classes or programs.
Preparation. Average the time you spend preparing each program or class, including travel time, setup and teardown.
Next, calculate what you receive per hour for teaching or training. Include your rate (hourly or per class/session), plus bonuses and commissions. If you receive perks such as a free gym membership, discounts (on items like massages, café meals or childcare), benefits or educational funds, add them to your ledger.
Now do the math: Do you come out in the green? If not, ask yourself why you keep operating at a loss.
Sure, it feels good to help others get fit—so good that we've all said at least once or twice that we'd do it even if we didn't get paid. But this is where the trouble starts: All the fun helps us justify pay rates that don't allow us to break even.
Your job is not a hobby!
Sure, we all do things in life purely for love, without expecting compensation, but those are hobbies. Your profession is not a hobby and should never be treated like one. Even if you're training or teaching part-time, your work is bigger than a hobby.
Whether you were born into wealth and the money doesn't matter, or you need the work so you do it for a meager wage, one thing is constant: You have the same responsibilities in the eyes of the fitness customer. Those responsibilities are worth a significant return on your investment.
The Manager's Point of View
When you're clear on what you're worth, consider what makes you valuable to your manager. No matter how awesome you may think you are, getting someone else to reward you depends on your ability to convey the value your awesomeness delivers.
The 2015 IDEA compensation report found that managers have three key priorities for deciding whether to hire or promote fitness professionals:
certification and experience
performance
leadership and skills (Schroeder 2015)
The stronger you are in these key areas, the better your chances for making more money. Let's look more deeply at what employers expect:
Certification
Employers usually expect primary certifications for personal training, mind-body formats, or traditional group exercise formats like cardio or strength-based classes, cycling or water. A certification accredited by NCCA (the National Commission for Certifying Agencies) justifies a slightly higher base pay for group ex instructors and personal trainers. Likewise, having mind-body teaching credentials, which are harder to obtain, should increase your likelihood of earning a higher base pay. Certifications must be current for credit. Your pay should also account for whether you invested in deeper education focused on a specific format, demographic, piece of equipment or training technique. Whether you became more skilled because of specialty certifications, conference courses, weekend seminars, online study or apprenticeships, that extra expertise should be rewarded.
"It doesn't exactly need to be certifications, but fitness education is very important to me as a manager, whether it comes from new certifications, training workshops or conferences," says Dana Roxas, former regional manager for Lucille Roberts®, the Women's Gym. "I look at an instructor's [complete] education portfolio."
Experience
The quality of your experience is worth more than the quantity. Teaching for 10 years does not necessarily mean you deserve more than someone with 5 years' experience. Employers also care about the type of facility, clientele, diversity and volume of training. To the higher-ups, teaching five classes a week at a high-end facility with a diverse skillset for 3 years could look like higher-quality experience than 10 years in the same facility with one class on the schedule in the same time slot.
Performance, leadership and skills. A lot goes into measuring performance, and much of it is subjective. Still, employers place a lot of weight on perceived performance, so you should, too.
Group fitness, for instance, often gets measured by the number of classes and the quantity of people in each of them. A class count is objective and easily tracked, but a lot more goes into truly assessing performance. Key metrics include
cost per head—money paid for the class divided by the number of people attending, and
penetration—number of people taking the class compared with the number of members who enter the club during the same time frame.
These numbers need to be tracked over time and compared with similar times, formats and locations.
For personal training, gross sales usually form the basis for performance reviews. While revenue is objective, it can miss other ways trainers contribute. Personal training performance measures should include
revenue generated in all segments (e.g., one-on-one, small group, virtual);
whether the trainer directly services the client or has helped to "sell" another trainer or program; and
work not reflected in revenue, such as offering fitness consultations, serving members on the floor, managing virtual connection points with nonclients and helping with special programs.
"Building community amongst the instructor team is critical to having a successful group fitness program, and I think instructors who regularly show that they value the group fitness community should be paid more," says Dana Bell, an instructor from Asheville, North Carolina.
Are You Holding Yourself Back?
Too many fitness professionals buy into a poverty mindset. Whether you set your prices too low, assuming people can't afford them, or you agree to less money so you get the job because you're afraid you won't receive another offer, this is thinking small. It's time fitness professionals started thinking big.
Keep these three parting thoughts in mind:
Ego strokes don't pay the bills. It's great to have a full book of business or teach to packed classes. It feels nice to have clients say how you've changed their lives. But this does not translate into cash. Even if you can teach or train for little to no money, doing so makes it harder for others who do need the money—and teaches facilities (and consumers) to undervalue professionals in this industry.
The job you do is hard, and it's important. No, this isn't brain surgery, but health and wellness are extremely important no matter how you deliver them. Fitness professionals provide safe, fun and effective environments to help people fall in love with moving their bodies. Making that happen generates genuine value in people's lives—and merits good pay.
Just do it. Waiting around for someone else to decide your worth or value is like telling your client to look at the treadmill and pray for results. People buy in proportion to their trust in the provider or the product (Book Yourself Solid®, Michael Port). So overdeliver (no need to underpromise), talk about what you do and how you do it, and be confident in the price your skills deserve. If you feel that your worth is diminished or you're not being fairly compensated, do something about it or walk away.
You are your best advocate, and the world absolutely needs more of you. Good luck!
Want a free tool to build your business and reach 16 million potential customers? Join IDEA FitnessConnect, the largest fitness professionals directory, today—for free!
THE ART OF NEGOTIATING
Getting paid the full worth of your work usually requires negotiation—which happens at two key points: before you get hired and once a year after that. This applies to all kinds of work, whether you're a part-time instructor, a solo entrepreneur adding a new client, or a club staff member dealing with a manager or owner.
When You Have a New Job, Client, Etc.
Know before you go. Research the industry averages for pay rates and service fees, and find out about nearby facilities' membership fees, training rates and so on. When interviewing for a job, always ask the hiring manager about the pay and whether it is negotiable. You don't want to put your heart and soul into an interview only to find out later that the compensation is way too low.
Be prepared. Create (and maintain) a professional portfolio that makes your case. Don't just show up to an interview and talk about why you deserve the rate you're proposing. Provide objective evidence of the value you will deliver.
State your case. When discussing pay with the hiring manager, be professional but straightforward. If you have been offered a position, discuss pay before agreeing to employment—always. Preferably, broach the subject in person. Prepare a brief employment statement that highlights your desire to join the team, your worth and previous compensation structure, and your willingness to reach an agreement.

For example, you might say:

"Thank you for the offer; I'm excited to join your amazing staff and assist in delivering top-notch classes to your members. I believe my in-depth knowledge of cycling gained from two cycling-specific certifications in the last 5 years, my additional NCCA-accredited personal training certification and 15 years of experience in leading well-attended classes at a variety of facilities will allow me to make an impact right away. In my last position at Club XYZ (or, currently, at Club XYZ), I was paid $30 per 60-minute class, $10 per hour meeting rate for administrative work and $100 as a yearly stipend for continuing education purposes. Of course, I'm open to discussing the package you can offer and find something that works for us both."

Alex McLean, an educator and group fitness instructor from the Los Angeles area, says, "I always email my resum├® beforehand and bring a copy with me for the interview. I also ask what the pay range is for someone with my experience. If it's too low, I graciously decline the interview. In the interview, as I answer questions, I will reiterate my past experience to validate the point of my worth."

Annual Negotiations

Facility employees. During the hiring process, be sure to clarify when the company considers wage increases. If there is a schedule for reviews and discussion, mark it in your calendar, and schedule a reminder to follow up proactively and request both a review and a subsequent meeting to discuss it. If there is no annual review timeline, ask for one.

Prepare to show your contributions to the facility over the past year. Focus on the manager's point of view: Prepare a quick one-sheet report to work from and suggest an increase. You will increase your chances of earning a raise if you've been proactive, solution-oriented, easy to work with, and visible at the facility and with management.

Self-employed. Plan to review yourself at least once per year to consider adjusting your rates and earning potential. The goal of a self-review is to justify a rate increase by taking stock of all you've done to improve, grow and service your clients in the past year. This justification isn't necessarily for your clients, but it should help you establish a cadence and objectivity to your business structure, while increasing your confidence when asking for more money (versus arbitrarily raising rates because you must).

Negotiation Tips

Here are a few negotiation suggestions from the careers website Monster.com (Rodgers 2016):

Be honest about your needs. If you're a fitness professional, this job is what pays the bills. While you may love what you do, you can't afford to go into the red by teaching or training for a rate that is less than what you spend to do it.
Avoid making demands. Do speak up, highlight your contributions and make the first offer, but do not present an ultimatum. Always express gratitude, highlight your accomplishments and contributions, and then present what you're seeking.

Keep in mind that your manager may not have the final say in your pay. "Pay rates are determined by our human resources department," says Lee Milne, group fitness director at the Lincoln Family Downtown YMCA in Phoenix. "I have a range of starting pay to choose from, but the recommendation is to stay in the middle of the pay range regardless of years of experience and skills."

Play the long game. If the manager can't give a raise now, ask for a future review date or find out when you can next discuss an increase. Learn what conditions must exist for it to happen, and ask if there are any additional perks or opportunities that might sweeten your ROI in the short term.

DON'T GET FIXATED ON NUMBERS

Remember that numbers alone never tell the full story.

Not everyone can be a superstar at a facility. The instructor who can pack a room with 100 people at prime time is valuable, no doubt. But is it less valuable to be the instructor who works with small, intimate specialty groups whose members would not be caught dead in a primetime class? What's the worth of the instructor who can grow a less desirable time slot from five participants to 10?

In training, high-grossing employees are valuable, but what about the trainer who takes on specialty clients, works the less desirable shifts or retains long-term clients?

Measuring our worth should include beyond-financial contributions such as intellectual property development, mentoring, idea generation, and help with program development and maintenance. Engagement, in a broader sense, should also be rewarded. Participating in club events, interacting beyond a primary department, promoting the facility or its programming in the community, recruiting talent and engaging in other subjective behaviors that fall under the "ambassador" category should be recognized as significant.

All these factors must come into play when determining your worth to your employer—and your clients. Make sure they understand the value of your contributions.
References
---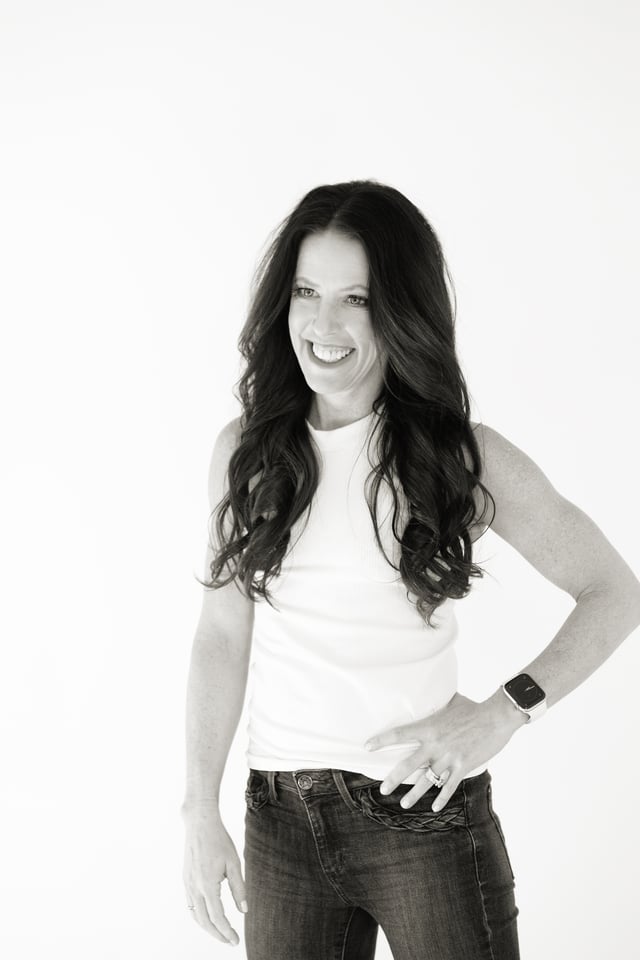 Shannon Fable is a sought-after speaker, author and thought leader in the area of fitness business development and strategic innovation. She has spent more than two decades helping impressive brands such as Anytime Fitness, ACE, FIT4MOM® and BOSU® with business and program development. Fable served as chair of the ACE Board of Directors and is the co-founder of GroupEx PRO®, a cloud-based group fitness management tool that she successfully sold to Daxko in 2019. As a certified Book Yourself Solid® business coach, she helps fitness professionals navigate the industry to build scalable and sustainable careers.
When you buy something using the retail links in our content, we may earn a small commission. IDEA Health and Fitness Association does not accept money for editorial reviews. Read more about our Terms & Conditions and our Privacy Policy.
Concerned about your place in the new fitness industry? We have 40 years of experience supporting pros just like you! Let's create a new wellness paradigm together—IDEAfit+ is the extra edge you need. Once you team up with IDEA, be sure to take full advantage of all the benefits of membership.