Sandy Todd Webster
Sandy Todd Webster is the editor in chief of IDEA's award-winning publications. She is Precision Nutrition Level 1 certified and is a Rouxbe Certified Plant-Based Professional cook.
View FitConnect Profile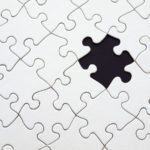 Awesome job getting your act together with a slow-cooker meal for tonight! But before you congratulate yourself too much, understand that turning on your evening meal from the office may have just opened the back door to a cyber security hack on your phone—and your life.
Read More