Sandy Todd Webster
Sandy Todd Webster is the editor in chief of IDEA's award-winning publications. She is Precision Nutrition Level 1 certified and is a Rouxbe Certified Plant-Based Professional cook.
View FitConnect Profile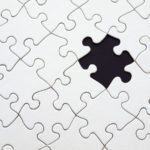 Niche marketing doesn't work for everyone. Case in point? Mike Z. Robinson, 2015 IDEA Personal Trainer of the Year and founder/owner of MZR fitness in San Luis Obispo, California, has purposefully avoided the trend of super specializing with his client population.
Read More