Joy Keller
Joy Keller is executive editor of
IDEA Fitness Journal
and
IDEA Fit Business Success,
and is also a certified personal trainer, indoor cycling instructor and yoga teacher (RYT 200). She has been working as a business to business journalist for more than 25 years and specializes in custom communication and content strategy/ production.
View FitConnect Profile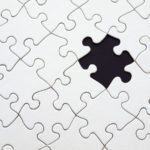 2013 IDEA World Fitness Convention (August 7-11) attendees, volunteers, faculty, exhibitors and staff experienced an thrilling, information-packed ride of a fitness event. As 2013 IDEA Fitness Inspiration Award recipient Peter Twist, MSc, said during his moving acceptance speech at the Opening Ceremonies, these 8,000 fitness pros lived their World experience "from the front seat of the roller coaster" on a continuous loop of excitement that kept everyone on their toes.
Read More