Joy Keller
Joy Keller is executive editor of
IDEA Fitness Journal
and
IDEA Fit Business Success,
and is also a certified personal trainer, indoor cycling instructor and yoga teacher (RYT 200). She has been working as a business to business journalist for more than 25 years and specializes in custom communication and content strategy/ production.
View FitConnect Profile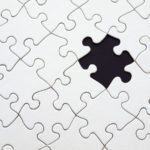 April12, 2014
I'm just going to come out and say it: I am not a fan of the term "anti-aging." Why? Well, if you are anti-aging, you are anti-living. We're all aging every second of every day–some of us on a faster track, yes, but the point is aging is natural and healthy. Why fight it? I prefer the term "pro-aging" because it connotes a positive approach to birthdays. From what I can see here at the 2014 IDEA Personal Trainer Institute in Seattle, everyone is on the pro-aging path and setting a new standard for the rest of the world.
Read More