Joy Keller
Joy Keller is executive editor of
IDEA Fitness Journal
and
IDEA Fit Business Success,
and is also a certified personal trainer, indoor cycling instructor and yoga teacher (RYT 200). She has been working as a business to business journalist for more than 25 years and specializes in custom communication and content strategy/ production.
View FitConnect Profile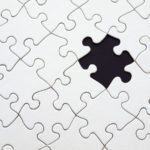 I'll admit it. I've been in a bit of a funk the past 3 years. Oh, I used to be on a roll. Years ago I became a certified personal trainer, then I learned how to teach indoor cycling, followed by 9 months in a yoga teacher training program. I filled my brain with theory, science, practicum, anatomy, inspiration and movement. I had good days and bad days with clients and participants, and I found my zone. The zone felt nice for a while, until I remembered how much I have left to learn.
Read More