Ryan Halvorson
Ryan Halvorson is an award-winning writer and editor. He is a long-time author and presenter for IDEA Health & Fitness Association, fitness industry consultant and former director of group training for Bird Rock Fit. He is also a Master Trainer for TriggerPoint.
View FitConnect Profile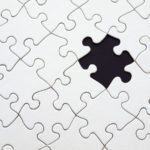 A challenging beginning. Ezra didn't have an easy start. Born with club feet—a congenital condition in which the foot is twisted out of shape or position—he had his first surgery shortly after birth and spent the first few years of life sleeping with corrective boots.
Read More