Ryan Halvorson
Ryan Halvorson is an award-winning writer and editor. He is a long-time author and presenter for IDEA Health & Fitness Association, fitness industry consultant and former director of group training for Bird Rock Fit. He is also a Master Trainer for TriggerPoint.
View FitConnect Profile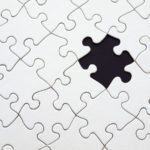 We know that replacing sedentary behavior with physical activity yields numerous benefits. And while high-intensity models are touted as a way to fast-track success, a new study out of Sweden says it's not necessary to go all-out in order to boost health.
Read More