Ryan Halvorson
Ryan Halvorson is an award-winning writer and editor. He is a long-time author and presenter for IDEA Health & Fitness Association, fitness industry consultant and former director of group training for Bird Rock Fit. He is also a Master Trainer for TriggerPoint.
View FitConnect Profile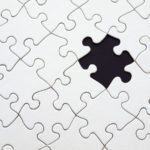 client: Lauren | personal trainer: Francesca Pucher, co-owner, Fitness 121 | location: Roseland, New Jersey
In search of progress. Lauren was just 13 years old when she first met Francesca Pucher, personal trainer and co-owner of Fitness 121 in Roseland, New Jersey. Lauren's mom was working with Pucher and asked for some advice on how to help her daughter with her ice skating. She wondered if Lauren's performance would improve if she incorporated some strength training into her weekly routine.
Read More