Ryan Halvorson
Ryan Halvorson is an award-winning writer and editor. He is a long-time author and presenter for IDEA Health & Fitness Association, fitness industry consultant and former director of group training for Bird Rock Fit. He is also a Master Trainer for TriggerPoint.
View FitConnect Profile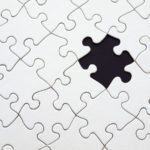 Arterial stiffness, which increases with sedentary living, is associated with higher risk of heart disease. It's well known that exercise can help, but how much—or how little—is enough?
"While near-daily, vigorous lifelong (>25 years) endurance exercise training prevents arterial stiffening with ageing, this rigorous routine of exercise training over a lifetime is impractical for most individuals," noted the authors of a new study, which aimed to determine the least amount of exercise necessary to reduce arterial stiffness.
Read More