Gay Elliott has 30 years experience as a physical education teacher, fitness and aqua-fitness instructor and older adults exercise specialist. As owner of Aristo-Fit, she teaches over 200 older adults in her private weekly fitness classes, conducts European Adventure tours and presents internationally.
Love to teach water fitness programs? Circuits are fun, they provide variety, and you can make them sport-specific to the older golfer, tennis player or runner. The following class gives you a glimpse into the many pool variations you can offer your senior fitness participants.
Class Details
Read More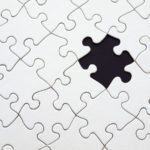 Water fitness classes have grown in popularity and creativity over the past 20 years. What started off as something more or less for older, less fit women has developed into a recognized form of fitness training for the superfit exerciser, the athlete recovering from injury, the older adult with a chronic condition or the person who simply enjoys how forgiving the water environment can be to joints. The pool is also a terrific environment for circuit and interval classes.
Read More