Shannon Fable
Shannon Fable, 2013 IDEA and 2006 ACE Instructor of the Year, has spent more than two decades helping impressive brands such as Anytime Fitness, Schwinn®, Power Systems®, ACE, SilverSneakers®, FIT4MOM® and BOSU® as a fitness business and programming consultant. An experienced educator, freelance writer, and certified Book Yourself Solid® business coach, she helps fitness entrepreneurs navigate the industry and make more money. Shannon serves on the ACE Board of Directors and is the founder of GroupEx PRO®, a cloud-based group fitness management tool.
View FitConnect Profile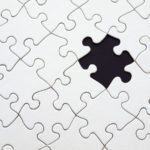 In the January 2009 issue, this column uncovered ways for you to research new programs and products and use the information to make your C.A.S.E. (Consider, Analyze, Strategize and Evaluate) for adding a session or piece of equipment to your group exercise offerings. Now that youÔÇÖve built a case that will convince the ÔÇ£big bossÔÇØ to say yes to your idea, itÔÇÖs time to check that you understand the basics of budgeting, so that you can be sure the money is available.
Read More