Shannon Fable
Shannon Fable, 2013 IDEA and 2006 ACE Instructor of the Year, is a sought after speaker, author, and thought leader in business development and strategic innovation. She has spent more than two decades helping impressive brands such as Anytime Fitness, Schwinn®, Power Systems, ACE, Silver Sneakers, FIT4MOM and BOSU®. Fable served as Chair of the ACE Board of Directors, co-founded GroupEx PRO®, and is the Director of Content & Production Strategy for Intelivideo. As a certified Book Yourself Solid® Business Coach, she helps fit pros navigate the industry to build scalable and sustainable businesses.
View FitConnect Profile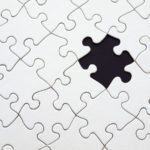 Our past three columns provided base knowledge of budgeting and showed you how to create a C.A.S.E. in order to move closer to getting what you want and need. One thing you must understand and track diligently to support any request for budget changes is cost per head (CPH). In this column we'll dive into this formula and show how you can use it as objective support when interacting with upper management.
Read More