Lauren Eirk is an RTS┬« mastery-level Resistance Training Specialist┬«, a member of the RTS teaching faculty, a Muscle Activation TechniquesÔäó certified specialist, and a certified yoga instructor. She is the creator of the nationally-recognized education program, Yoga Integrated ScienceÔäó (Yoga I.S.┬«).
Certifications: ACE, AEA, AFAA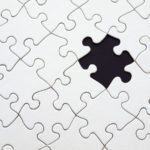 For most of us, being content with what we have, who we are, what we do and what we look like is very challenging. We are flooded with images of people who are better-looking, have more wealth or are better at doing something than we are. And it will always be that way. We can't control how beautiful, successful or talented others are. What we can do is avoid comparison—and practice contentment with who we are. For those of us who study yoga, that includes contentment with our asana practice and with our physical limitations.
Read More