Sherri McMillan
Sherri McMillan, MSc, has been inspiring the world to adopt a fitness lifestyle for 30 years, and has received numerous industry awards, including the 2010 canfitpro International Fitness Presenter of the Year, 2006 IDEA Fitness Director of the Year, 1998 IDEA Personal Trainer of the Year and 1998 canfitpro Fitness Presenter of the Year. She is an international fitness presenter, personal trainer, fitness columnist for various magazines and newspapers, author of five books and manuals, including Go For Fit: The Winning Way to Fat Loss, Fit Over Forty, and The Successful Trainers Guide to Marketing, and a featured presenter in various fitness DVDs.
View FitConnect Profile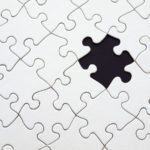 Is your website looking a little dog-eared these days? Or are you embarking on your first foray into cyberspace? Choosing the right website designer can be the most important decision you will ever make when it comes to building or
improving your marketing presence on the Internet.
Read More