Justin Price, MA, is creator of the BioMechanics Method® Corrective Exercise Specialist (TBMM-CES) program, the fitness industry's highest-rated CES credential, with trained professionals in 80 countries. He is also the author of several books, including
The BioMechanics Method for Corrective Exercise
academic textbook, and he was awarded the 2006 IDEA Personal Trainer of the Year. He has served as a subject matter expert for numerous brands and media organizations including ACE, TRX® and BOSU®; the BBC, Discovery Health and MSNBC;
Arthritis Today, Men's Health, Newsweek, Time, WebMD
and
Tennis;
and
Los Angeles Times, The New York Times
and
Wall Street Journal.
Learn more about The BioMechanics Method®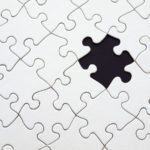 Excessive thoracic kyphosis is a disproportionate forward rounding or curvature of the middle and upper back, also known as the thoracic spine (Kendall, McCreary & Provance 2005). ETK is an extremely common musculoskeletal imbalance brought on by prolonged time in some postural positions; exercise and/or activity choices; environmental factors; myofascial dysfunction; intolerances to food and/or other allergic reactions; and psychological stress.
Read More