Jan Schroeder, PhD
Jan Schroeder, PhD, is an associate professor of kinesiology, specializing in fitness, at California State University, Long Beach. Dr. Schroeder has authored over 25 research and applied science articles in the area of exercise physiology and fitness and presents regularly at national and international conferences. In addition, Jan is a certified group exercise instructor and teaches in the private and academic sector.
Certifications: AFAA and NASM
View FitConnect Profile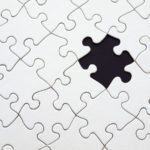 Since the IDEA Fitness Industry Compensation Trends Report survey was last published in January 2009, the national unemployment rate has increased from 6.1% (August 2008) to 9.0% (January 2011), which equates to about 13.9 million unemployed individuals in the United States (U.S. Department of Labor 2010a). Last summer the rate stood at 9.6%. However, the silver lining for fitness professionals is that even though the national job market has declined, our industry is still expected to see better-than-average growth (29%) in positions over the next decade (2008–2018) (U.S. Department of Labor 2010b).
Read More