Cathie Ericson
Cathie Ericson is a freelance writer who specializes in health/fitness and business topics. She loves group fitness classes, especially now, especially outdoors, even in the variable Oregon weather. Find her @cathieericson.
View FitConnect Profile
Why do people come to your boot-camp classes instead of booting up their Blu- rayTM disks? There are a lot of reasons: Variety, camaraderie, encouragement and motivating music are all essential elements of a perfect experience. There's nothing worse than a bummer boot camp, and you work hard to keep participants motivated and on track to reach their fitness goals.
Read More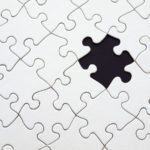 It's great when a client or a member tweets a positive comment (that gets retweeted!), or when you get new business thanks to good reviews on Yelp. Unfortunately, however, that isn't always the case. Angry or otherwise unhappy customers use the Internet as an instant outlet for their gripes.
Read More