Biray Alsac, MS, is the owner of FITTmaxx Institute, a consulting company for health organizations and fitness/wellness professionals interested in learning how to integrate Web-based tools and interactive technologies (exergames) into their programming. She holds a masterÔÇÖs degree in exercise and wellness.
Certification: ACE
Education provider for: ACE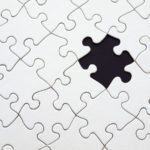 Nothing is more rewarding than seeing clients smile—and not because they lost weight or improved their fitness, either. When clients exude confidence that comes from having adopted a healthier outlook on life, it is because their transformation was more than external—it came from within.
Read More