Tricia Murphy Madden
Tricia Murphy Madden is a 26-year veteran instructor and education director. She is the national education director for Savvier Fitness and the co-creator of Barre Above® and the Weight Loss Challenge with over 85 master trainers and more than 4300 trained instructors worldwide. For many years, she was the fitness director for Denali Fitness in Seattle, and she is the co-author and creator of a children's book and fitness program called The ABC's of Exercise. Tricia sits on the IDEA Group Fitness Committee and is known for the numerous programs she developed. She was featured on Exercise TV and in many trade and mass media publications and has been the featured coach at numerous corporate events. She has contributed and starred in 12 DVDs that have sold over 100,000 units to date.
View FitConnect Profile
Advice for getting tech-savvy and creating an amazing virtual fitness experience, from start to finish, for group exercise class participants.
Read More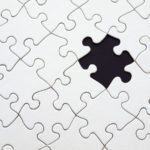 Barre classes focus on the core throughout the entire workout and have many ardent followers. Why not use barre-inspired moves in the core section of your HIIT or boot camp class? Your participants will love these variations on classic core fundamentals!
Read More