Sara Lewis
Sara has more than a decade of experience in the fitness industry. She is the owner /operator of Mix Fitness, an AFAA Certification Specialist, and is a BOSU Master Trainer/Presenter. Sara mentors aspiring group fitness instructors via webinars and holds ACE, ACSM ÔÇô HFS, and AFAA certifications.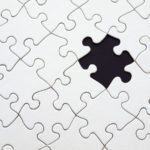 Increase intensity in your step class without adding complexity or impact by incorporating some tap-free techniques you may have forgotten about. Because teaching tap-free keeps you moving, even basic combinations feel harder. But when there are no taps in your step choreography, movement is smoother. Your feet spend less time on the ground. Following are some suggestions for transforming tap-based step choreography to tap-free.
Read More
Think back to when you first learned how to teach step. It was exciting and there were so many different moves. Then the novelty wore off, and you started searching for the latest choreography. Unless you were diligent about keeping up with your continuing education and spent a lot of time learning new moves on websites like Turnstep.com and YouTube, you may have added plyometrics or propulsion moves to ramp up the intensity of your step class. This is, of course, far from ideal since the recommended step cadence is 118–128 beats per minute (bpm) (Olson & Miller 1997).
Read More