Natalie Imrisek, MSPT, CSCS, graduated from Columbia University with a master's degree in science of physical therapy. She specializes in working with dancers and performers. In 2009, she supplemented her physical therapy background by obtaining a Pilates certification through Balanced Body University. She can be reached at www.facebook.com/natalieimrisek.cscs or nataliephysicaltherapy.intuitwebsites.com/.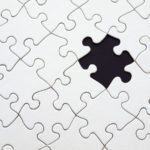 Pilates is a wonderful tool for helping a client who is recovering from an ankle injury, as weight and impact on the ankle joint can be less during Pilates than during many other forms of exercise.
Most of us have rolled an ankle. We trip while walking, running, dancing or playing sports—and often we try to self-diagnose with rest, ice, compression and elevation. While this approach may suffice with a very minor injury, a true ankle sprain requires more attention.
Read More