Michol Dalcourt
Michol Dalcourt is an educator, author, trainer, inventor and an industry leader in the areas of human movement and performance training. He is a director for the Institute of Motion, adjunct professor at the University of San Francisco in sports science and co-founder of PTA Global certification. Michol is also the inventor of ViPR™, a fitness tool being rolled out in top clubs and with professional athletic teams. His innovative techniques have been adopted by many of the top international fitness certification bodies.
View FitConnect Profile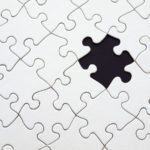 Observing sport is a great way to appreciate human structure and function. High-level athletes teach us a lot about optimal performance—and even dysfunction. Watching skilled athletic movement at the collegiate or professional level stimulates us to ask questions and scrutinize our existing training methods. This article identifies a need to introduce warding patterns as part of a well-balanced training and conditioning program. Practicing warding patterns elicits adaptations that are authentic to our physiology and can transfer to sports and daily activities.
Read More