Author of A Life Worth Breathing, Max Strom teaches his method of personal transformation worldwide and is known for inspiring and impacting the lives of his students. His methods address the internal, emotional, and spiritual aspects of our life, as well as physical healing and vitality. He has taught tens of thousands of students, and trained several hundred teachers. Among his 2011 and 2012 speaking appearances were two TEDx events, and a keynote speech on ethics in business at the Lu Lu Lemon's 2011 management conference. You can see more of Max Strom's work on his DVDs, Learn to Breathe, to heal yourself and your relationships, and, Max Strom Yoga ÔÇô Strength, Grace, and Healing.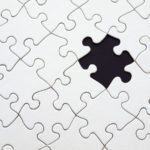 Generally speaking, the only people in the United States who are taught how to breathe on a wide scale are pregnant women. Modern medicine acknowledges that breathing techniques help to manage fear and panic, to increase focus and also to decrease physical pain in women giving birth. Think about this. Women giving birth are not…
Read More
Are you happy in your fitness career? If you are, you have no doubt found your calling in helping others reach their full potential. Accompanying them as they persevere through difficult times and break new ground is heartwarming and meaningful to you.
Read More