Maggie Moon
Maggie Moon, MS, RD, is the best-selling author of The MIND Diet, and lead author of the "Medical Nutrition Therapy for Neurologic Disorders" chapter in Krause and Mahan's Food and the Nutrition Care Process (15th ed). She completed her clinical training at New York Presbyterian Hospital of Columbia and Cornell, and holds a master of science degree in Nutrition and Education from Columbia University's Teachers College, with a bachelor of arts degree in English Literature from U.C. Berkeley. Her culinary school training is from The New School of Cooking in Los Angeles.


The secret to happiness may be in your next meal. According to findings from studies that have examined the connection between food and mood, what you eat plays a role in how content you feel. As fitness professionals, you can pass along some of the research results on mood and emotional state and give your clients one more reason to eat correctly, feel great and live well.
Read More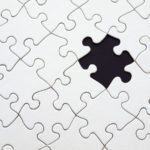 Rarely does a day go by without some new nutrition study making the news. The science of nutrients—especially specific vitamins and minerals—is dynamic, and new findings surface regularly. There can be a lot of information to keep straight, and we don't get much help from the media, whose priority is the news hook. "The result can be incomplete information and, sometimes, inaccurate recommendations," says Carol S.
Read More