Kelsey N. Brown, MEd, CHES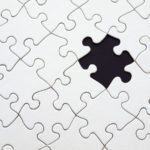 Technology makes so much nutrition information available at the touch of a button that people get muddled about what, when and how much to eat. Case in point: A Google search of "intermittent fasting" yields a mix of criticism and rave reviews. Numerous varieties of intermittent fasting also pop up, adding to the confusion. How do you give your clients practical, evidence-based suggestions amid all these mixed signals? Below, experts weigh in with scientifically grounded advice on some
of your clients' most pressing nutrition questions.
Read More