Kathy Corey
Kathy Corey is the owner and director of West Coast Pilates. She has been a Pilates teacher and an active member and leader in the Pilates community for almost 30 years. Kathy serves on the advisory boards for Inner IDEA® and Pilates Style magazine. In addition, Kathy was selected by IDEA as one of 10 people in the world ÔÇ£Who Inspire the World to Fitness®ÔÇØ for 2007.
View FitConnect Profile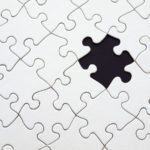 On May 27, 2010, Kathy Stanford Grant passed away at the age of 89. A dancer, choreographer and protégé of Joseph Pilates, Grant taught the Pilates method for over 50 years. Her wisdom is the foundation of many programs and exercises being taught around the world today. Her lessons continue through the work of countless Pilates teachers. Here are a few lessons learned from Kathy Grant.
Read More