Jessica Cline
Jessica is a former editorial assistant at IDEA Health and Fitness Association.
View FitConnect Profile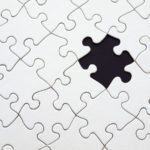 President Bush the elder snubbed it. Your mom probably made you eat it, wisely explaining how good it was for you. If you learned to love it, you'll gain satisfaction from the following facts about this powerful vegetable. If you still don't love it, maybe it's time to try it again with a different preparation. Either way, it's hard to argue with the nutritional goodness packed inside these miniature green trees that are in season now.
Broccoli Facts
Broccoli is named for its appearance; the word is derived from the Latin word brachium, which means arm or branch.
Read More