Jennifer Zumann
Jennifer Golden Zumann and Matthew Zumann have been inviting people to ÔÇ£fall in love with their spinesÔÇØ for over a decade. They launched the Pilates Chicago Instructor Training Program in 2002, in response to students wishing to train in their unique, mindful-classical approach. When they are not at their studio, Pilates Chicago, you can find Matt and Jen eating, drinking and serving communities during one of their Pilates retreats.


In much the same way that Pilates equipment provides assistance and resistance, Partner Pilates helps participants find the proper muscles to execute an exercise effectively.
Read More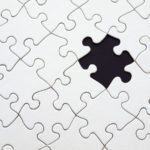 Partner Pilates is an innovative way for you and your clients to harmonize those inner and outer connections. While you enjoy the physical benefits of a Pilates workout, you simultaneously develop communication skills and learn about yourself as a partner.
Read More