Donna Hutchinson
Donna Hutchinson owns On The Edge Fitness Educators. Based in North Vancouver, British Columbia, she is a fitness business coach and author of
How-To Guide to Starting Your Own Personal Training Business.
In 2007, she was nominated for the Women of Excellence Award and the Business Person of the Year Award. Find out more at www.edgefit.ca.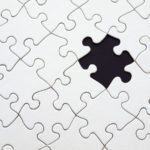 If you had only one chance to make a good first impression, you wouldn't want to blow it by providing potential clients with a subpar initial experience. Yet, a shoddy introduction and a useless tour followed by a hardcore sales pitch are what people sometimes get when they walk into a fitness facility.
Read More