Christopher Pauls
Christopher Pauls is a master's student in community health education at the University of New Mexico, Albuquerque (UNM). He earned his bachelorÔÇÖs degree at UNM and taught high school for 10 years. His research interests include human performance and exercise for general health and success. He is an avid ultramarathon runner.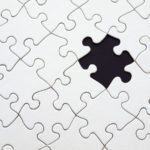 With the release of Born to Run: A Hidden Tribe, Superathletes, and the Greatest Race the World Has Never Seen, Christopher McDougall's book about the Tarahumara Indians of Copper Canyon in Mexico (Knopf 2009), interest in barefoot running has soared. The author himself became
curious about this type of running as a
potential means of improving foot strength and running mechanics in order to become more competitive in ultramarathons (50-kilometer and 50-mile distances).
Read More