Ashley Ray is the founder and owner of Emergent Social Solutions, a full service social media management consulting business. Ashley has experience managing social media for national healthcare providers, mayoral campaigns and a variety of other industries. She brings true social media experience and expertise to her clients and agency partners. Find her online at www.BeEmergent.com or on Twitter @ARayRVA or @BeEmergent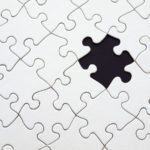 Despite what you may have heard, email marketing is not dead. It is alive and well, and it can be extremely effective in helping your clients keep their fitness—and your brand—top of mind. As of 2013, there were 3.6 billion email accounts (Hubspot 2013), which is why email marketing is used by the biggest names in the business.
You may already have an email list but feel unsure what to do with it, or you may be starting from scratch. Either way, this article will cover how best to use email marketing to grow your business.
Read More