We have the most talented and knowledgeable presenters ready to share their expertise on a broad range of fitness, business and wellness topics!
Jule Aguirre, Med
Jule Aguirre is a mind–body psychotherapist and international Nia faculty trainer. She has been named by ORIGIN. Magazine as one of the nation's TOP "Leaders Who Inspire." As a licensed and nationally certified psychotherapist, Jule integrates somatic movement practices with her psychotherapeutic skill, to form an integrative program of wellness, personal growth, empowerment, and healing.
Staci Alden
Staci Alden is committed to helping group fitness managers elevate their programs, instructors, and leadership skills through her writing, presentations, and YouTube channel. For more than a decade, she has overseen a team of over 100 private Pilates and group fitness instructors at a luxury health club in Seattle, Washington. Staci also is certified as a master Balanced Body® barre and MOTR® instructor.
Michelle Alencar, PhD
Michelle Alencar is an associate professor in kinesiology and also serves as co-founder and Chief Science Officer for in Health Lifestyle Therapeutics, Inc. She is a certified clinical nutritionist, certified lifestyle therapeutics health coach, exercise physiologist and strength & conditioning specialist with a passion for mobile health and virtual lifestyle coaching. She has several research publications in the areas of health, mobile health, telemedicine and body composition.
Abbie Appel
Abbie Appel is an international fitness expert and educator who has written the SCW Ballet Barre Certification and the SCW Pilates Matwork Certification. She is a Rykä® FIT-PRO Ambassador and a senior master trainer and consultant for Schwinn® and TRX®. As a program design and instructor development specialist, Abbie creates and delivers programming for organizations such as Equinox, Crunch, and YMCA, among others. Abbie has contributed material to numerous fitness videos and publications such as Prevention and Shape magazines.
Andrea Austin
With more than 30 years in the fitness industry, Andrea brings long standing expertise in group exercise, indoor cycling and personal training when creating and presenting the BeatBoss™ Methodology. Andrea holds multiple fitness and wellness certifications including NASM personal trainer with specialty focuses in STOTT Pilates, vinyasa and yin yoga, the study of fascia and movement and active aging.
Rachael Babiracki
Rachael started her professional fitness career as a teenager and has worked in various clubs and facilities in nearly every position offered. She has worked as a trainer, assessor, and presenter for the global group fitness brand Les Mills since 2010 and has served Les Mills US in a leadership position since 2015. She is also the creator and co-founder of Phit Society.
Brittany Baldwin, MA
Brittany Baldwin is the owner of Fluorescent Fitness, where she provides customized fitness and wellness solutions for organizations in need. She has over 10 years of experience in the fitness and wellness industry including the university, corporate, worksite and medically-based fitness and wellness sectors. Brittany has presented at numerous national conferences and is a published author of research studies and fitness editorial content. She also currently works as an adjunct professor for Florida International University's Recreation and Sports Management department.
John Bauer
John Bauer has more than 20 years of experience in the fitness industry. He has worked as a personal trainer, health club manager, director of education, certification board member, college instructor and educator for several fitness companies. He currently serves as a content developer for ISSA contributing to its Certified Personal Trainer course along with specialization and continuing education courses
Leslee Bender
Leslee Bender, 2020 IDEA Personal Trainer of the Year, has been in the fitness industry for over 30 years and produced and filmed over 100 DVDs. She is the creator of the Bender Ball® method and the director of I am Ageless Now, a progressive program that brings both a wellness and fitness approach to the active aging client. Leslee works and trains in Florida with professional athletes and clients of all levels. She recently co-authored I am Ageless Now—the Book and Program!
Brian Biagioli, EdD
Brian Biagioli is the Graduate Program Director in Applied Physiology at the University of Miami. He is also the Executive Director for the National Council on Strength and Fitness (NCSF) and current chairman of the board for ICREPS. He has 20 years of research expertise in professional standard setting where his work is represented across several national and international initiatives in the health, fitness and sport sectors.
Dina Blair
Dina Blair is an experienced fitness business consultant with a proven track record of coaching and leading teams to exceed monthly sales initiatives and improve the overall client experience through high-touch service and comprehensive fitness and wellness programs. She is a certified personal trainer and group fitness instructor with an exceptional understanding of the balance between the business and service sides of the fitness health and wellness industry.
Billy Blanks
Billy Blanks is the creator of Tae Bo Fitness®, a revolutionary total-body fitness system that has helped millions of people around the world get in shape and feel great! Billy is a world Karate Champion, actor, author, motivator, philanthropist and humanitarian. He travels all over the globe teaching Tae Bo and conducting Tae Bo certification courses. Currently, Billy is the co-host of the hit TV series, "Celebrity Sweat", which reveals how celebrities and athletes balance good nutrition and fitness so as to enjoy a healthful life. The series motivates and inspires both young and old to make fitness a dedicated part of their lives.
Joni Boyd, PhD
Joni Boyd is Associate Professor of Exercise Science and Coaching at Winthrop University, a master instructor for AFAA, and the South Carolina state director for the NSCA. She holds over 20 certifications in nutrition, corrective and group exercise, personal training, strength and conditioning, yoga, Pilates, and cycle. Joni has a vast range of research interests in health, training, and nutrition. She has published books and academic and professional articles, and presented at national and regional events and webinars.
Barbie Brown
Barbie Brown has a bachelor's degree in business administration and marketing, is a certified lifestyle coach, an AFAA-certified personal trainer, and a group exercise instructor. Barbie has been in the fitness industry since 2008. She is a MASHUP® master trainer and has taught Camp Gladiator, BODYPUMP™, Pilates, boot camp, total body conditioning, step aerobics, circuit training, active aging, and kickboxing.
Candice Campbell, MS
Candice Campbell is a full-time lecturer at California State University, Long Beach in the Department of Kinesiology, specializing in the Fitness and Integrated Training option. She has been a personal trainer for over 14 years, teaches group fitness and is a co-program director for a small group training facility. She has a passion for using scientific principles to program for various populations and helping to mentor students and interns to apply these in the field.
Anthony Carey, MA
Anthony Carey holds a master's degree in biomechanics and athletic training and is PFP Magazine's 2009 Personal Trainer of the Year. He is the owner of Function First in San Diego, California. Anthony has authored two best-selling books—The Pain-Free Program: A Proven Method to Relieve Back, Neck, Shoulder, and Joint Pain and Relationships and Referrals: A Personal Trainer's Guide to Doing Business with the Medical Community. His work has received national attention, including from The New York Times, TIME magazine, and O, The Oprah Magazine. He is the inventor of the Core-Tex® reactive training tool.
Paul Cauldwell
Paul Cauldwell has over 14 years of experience in human performance program leadership and has spoken at events all around the world. Prior to his current role as vice president of global education and business development programs at Theragun®, Paul was the director of performance at EXOS® for over a decade. There, he was responsible for creating and operationalizing performance programs for the Department of Defense, SOCOM, the military, Fortune 500 companies and elite-level athletes from the NFL, MLB, NBA, NHL and PGA.
Donna Cennamano
Donna Cennamano is the manager of instructor training and a senior master instructor for Cyclebar. She has been with the brand for over 5 years and has taught group fitness classes for over 15 years. Prior to teaching at CycleBar, Donna was a master instructor with Flywheel Sports and helped introduce and grow boutique cycling in Chicago. She is also a certified meditation coach, NASM personal trainer, and the most important role of all, a mom.
Denise Cervantes
Denise Cervantes is an Herbalife Fitness Advisory Board member based in the U.S. Prior to her work on the board, Denise applied her skills as an exercise specialist with Herbalife for over 2 years. In this role, she conducted group fitness sessions with a focus on abdominal/core fitness, weight training, and HIIT. Her experience also encompasses stints as a personal trainer and fitness specialist in the corporate sector.
Siri Chilazi, MBA
Siri Chilazi is an ACE-, AFAA- and SCW-certified group fitness professional and presenter with nearly 15 years of experience in the fitness industry and a background in ballet and jazz dance. She is a master trainer for Cardio Yoga® and RAQ THE BARRE® by RAQISA®, and her specialty certifications include Pilates, Barre Above® and Balletone®. Siri teaches a wide variety of classes including step, kickboxing, and HIIT with the goal of empowering people to lead their healthiest, most fabulous lives.
Erics Clark
Erics Clark is a former Division I scholarship athlete in football who trains high-level athletes of all ages. He is the owner and lead trainer at Clark Sports Professional Athletic Training, and a skilled personal trainer, high school strength and conditioning coach and defensive line coach for the football team. Erics has certifications in personal training and TRX®, and his knowledge and experience is only eclipsed by his massive energy and magnetic personality.
Samantha Clayton
Samantha Clayton is the vice president of worldwide sports performance and fitness for Herbalife Nutrition and is responsible for all fitness education for Herbalife independent distributors and employees. Samantha competed in the Sydney Olympic Games in 2000 representing Great Britain in the 200-meter sprint and the 100-meter relay. She has a Bachelor of Science degree in public health with a concentration in nutrition and wellness and is ISSA certified.
Marc Coronel
Marc Coronel is an award-winning senior master course instructor and presenter for the Under Armour Training Team, TRX, TriggerPoint, Life Fitness, and ActivMotion Bar. He is as an international consultant, mentor, and speaker for gyms, international schools, and businesses and currently trains out of Las Vegas, Nevada. He is the SCW 2016, 2017, and 2018 Presenter of the Year and has been seen on Good Morning America, The Doctors, and other news segments worldwide.
Calvin Corzine
Born and raised in LA, Calvin grew up surrounded by a community submerged in yoga. He has over 500 hours of training with some of the best teachers in the world, including Vinnie Marino, Jenny Aurthur, Jesse Schein, Sharath Jois and many more. This intentional, rigorous training has greatly influenced his well-rounded teaching style, which is a distinct blend of vinyasa, ashtanga, and iyengar.
Kenya Crawford, MA, EdM, LMHC
Kenya Crawford is a licensed psychotherapist in private practice who specializes with people of color and LGBTQ people navigating traumas, depression, anxiety, and relationships both monogamous and consensual non-monogamy. In conjunction with her work as a therapist, Kenya has previously served as a faculty member in the Department of Counseling and Clinical Psychology at Teachers College, Columbia University. Kenya is also the co-founder of On The Mend, which provides an array of healing courses specifically catered to people of color and LGBTQ folk.
Caley Crawford
A retired Broadway performer, Caley Crawford has been involved in the fitness industry for over a decade and is currently the Row House Director of Education & Programming. As an instrumental part of this franchise since its inception in 2014, she has helped grow Row House from one physical location to 96 locations, with more than 300 sold. Building and deploying training content is part of her role, as well as innovating the in-studio experience. Her certifications include NASM-CPT, AFPA Pre & Post Natal Fitness Specialist, and Ucanrow2 Rowing.
Jacque Crockford, DHSc
Jacque Crockford is an ACE-certified personal trainer and ACE senior product manager. She has been a personal trainer and performance coach for 20 years. Jacque's role at ACE has evolved to include content producer and education creator, and she has been featured in several publications as a spokesperson for ACE, including the Los Angeles Times, the New York Post, Health magazine, USA Triathlon magazine, SHAPE magazine, and Women's Health magazine.
Michol Dalcourt
Michol Dalcourt is an educator, author, trainer, inventor and an industry leader in the areas of human movement and performance training. He is a director for the Institute of Motion, adjunct professor at the University of San Francisco in sports science and co-founder of PTA Global certification. Michol is also the inventor of ViPR™, a fitness tool being rolled out in top clubs and with professional athletic teams. His innovative techniques have been adopted by many of the top international fitness certification bodies.
Ellen De Werd
Ellen de Werd is a 21-year fitness industry veteran. She is the creator of WARRIOR Rhythm™ and WARRIOR Strength™. In 2018 and 2019 Ellen garnered national attention as a presenter and educator for Beachbody. She contributed choreography, tested content, was featured in P90X and PiYo LIVE and can still be found on Beachbody on Demand. In 2021, she re-entered the conference scene with WARRIOR. Ellen is the Fitness Director at the Downtown Athletic Club and a Lululemon Ambassador in Eugene, Oregon.
Lisa Druxman, MA
Lisa Druxman is best known as the creator of FIT4MOM, home to Stroller Strides, Fit4Baby and Body Back, the country's largest fitness program for new moms. She is also the author of The Empowered Mama and Lean Mommy and the creator of the workout DVD, Mama Wants Her Body Back. Lisa has been in the fitness industry for nearly two decades and is the proud recipient of the IDEA Program Director of The Year Award among others. She is a member of the National Speakers Association and sits on the board of the Postpartum Health Alliance.
Dennis Dunphy
Dennis Dunphy's fitness career began in 1999 at 24 Hour Fitness, and soon after, he started his own training business, Diamond Physique. Many of his clients are 40+ and experience physical issues and pain, and his greatest reward comes from helping others improve physically and mentally. His journey has led to an ever-increasing knowledge of the human body and how all the body's systems work in unison, which led him to co-create Stick Mobility in 2015 to help others achieve better movement and health.
Carol Earle
Carol Earle is a Merrithew™ Lead Instructor Trainer specializing in all branded programming, including STOTT PILATES®, Total Barre®, ZEN•GA®, Halo® Training, CORE™ and Merrithew Fascial Movement. She is also part of the ZEN•GA and CORE programming teams. She is certified and trained in several other fitness brands, including a 200 HR (RYT) yoga certification, personal training, TRX and TRX Rip-Trainer, Zumba, SPINNING and Indo-Row. Carol is currently on the faculty of the Dance Department at Endicott College, where she teaches a "Mind, Body and Awareness" course.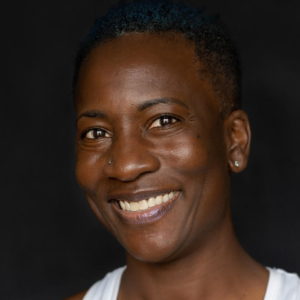 Tasha Edwards, MS
Tasha Edwards is a certified personal trainer with two health coaching certifications and a Master's degree in counseling. She has several fitness certifications including Pilates (500 hr), yoga (250 hr) and serves as a Master Trainer for Piloxing. She is interested and involved in creating diverse and inclusive spaces (race, age and size) within the fitness and wellness communities.
Shannon Fable
Shannon Fable is a sought-after speaker, author and thought leader in the area of fitness business development and strategic innovation. She has spent more than two decades helping impressive brands such as Anytime Fitness, ACE, FIT4MOM® and BOSU® with business and program development. Fable served as chair of the ACE Board of Directors and is the co-founder of GroupEx PRO®, a cloud-based group fitness management tool that she successfully sold to Daxko in 2019. As a certified Book Yourself Solid® business coach, she helps fitness professionals navigate the industry to build scalable and sustainable careers.
Robby Febo
Robby Febo is an adaptive trainer on the DPI Adaptive Fitness trainer team. He has been a lead trainer for DPI group classes and lead trainer for adaptive fitness programming at the Medstar National Rehabilitation Hospital. While working as an adaptive fitness trainer Robby pursued and graduated from George Mason University with his bachelor's degree in kinesiology.
Michelle Felzmann
Michelle Felzmann is a highly accomplished fitness professional with over 25 years of experience. She is a fitness instructor, personal trainer, program director, international fitness presenter and TRX® master instructor. She was selected as one of Canada's Top Fitness Instructors for 2019 in IMPACT Magazine. Michelle specializes in group training, including TRX, HIIT, strength, choreography and more.
Kristen Flabiano
Kristen Flabiano has been a veteran group exercise leader since 1986. She has led hundreds of classes including traditional hi/low impact aerobics, step aerobics, slide and strength classes, indoor cycling and more. Kristen holds a degree in psychology with a minor in exercise physiology and nutrition. She holds several advanced certifications including but not limited to ACE, R.I.P.P.E.D; Bender Ball, Schwinn Cycling, Keiser Power, and Senior Fitness Specialist.
Eve Fleck, MS
Eve Fleck has a master's degree in exercise physiology and is the owner of Gym Without Walls in the Los Angeles area. She teaches exercise physiology at California State University, Northridge, and is a co-author of Growth and Development Across the Lifespan. Eve was a finalist for the 2018 IDEA Fitness Instructor of the Year.
Lauren George, MS
Lauren George is the co-creator of the Enhanced Barre Above Program, Creator of the Musicality Method, co-owner of FitBiz Retreat, adjunct faculty at Clemson University, a former studio owner and a master trainer for Balletone. She earned her bachelor's degree in Sport Management from Texas A&M University and master's degree in recreation and leisure studies from University of North Texas. She was named EMPOWER! Fusion Education Partner of the Year in 2018.
Ryan Glatt, MS
Ryan Glatt is a personal trainer and brain-health coach with over a decade of experience. He currently practices brain-based strategies for cognitive enhancement at the Pacific Brain Health Center in Santa Monica, California, in both clinical and research settings. Ryan has pursued education from the Amen Clinics, the BrainFirst Training Institute, the Neuroscience Academy and the Academy for Brain Health and Performance. He has completed the Master's of Applied Neuroscience program at King's College of London and is a National Board Certified Health & Wellness Coach.
Nico Gonzalez
Nico Gonzalez is the studio owner of Fitness Physiques, creator of the online space 3 Minutes 2 B, and star of multiple fitness and mind-body videos. He is a master trainer for Balanced Body and BOSU, and is certified through ACE in personal training and group fitness, as well as the Pilates Method Alliance. Nico has been in the industry over 20 years, presenting at conferences such as IDEA World Convention, IDEA Personal Trainer Institute, Pilates On Tour, SCW Fitness, canfitpro, Fitnesslandia (Italy), World Class Fitness (Russia) and Pilates Chile.
Kim Gray
Kim Gray is a certified yoga therapist, yoga teacher, personal trainer, group exercise instructor, and studio owner. She encourages and empowers clients to live a healthier, centered life using exercise principles, yoga teachings, and Ayurvedic guidance. Kim is also a senior master trainer for YogaFit Worldwide and leads yoga teacher trainings in the United States and abroad.
Joanne Groves
Joanne Groves is an educator, author, personal and group exercise trainer, and IDEA committee member. She has served as a master trainer for Escape Fitness and presented around the globe on behalf of Faster Health and Fitness. Currently, she is the education director for Motor Skill Application Specialist and Faster Group Specialist. Joanne is also the coauthor of a research and communication course called the "Three C's of Success" and "Digital Presenting Expert."
Pete Guzman
Peter Guzman has been a fitness professional for three decades, starting in martial arts. He opened his first school at 23 years old. He is a NASM master trainer where he educates coaches and gym owners nationwide. Since 2015, he has worked as a master trainer for UFC Gym, certifying their new coaches. His mission has always been to help educate clients—with emphasis on the youth population—and coaches about the benefits of proactively pursuing a healthy mind and body.
Jenn Hall
Jenn Hall is a former professional dancer having performed with superstars like Beyoncè. After ending her dance career, she shifted her focus to education and teaches kinesiology, ballet and jazz at Georgia State University. She also works as international fitness presenter, author, sponsored athlete and business consultant. Jenn is currently the Studio Fitness Director at a high-end Concourse Athletic Club in Atlanta, Georgia.
Abraham Hernandez
Abraham "Abe" Hernandez is a very enthusiastic and energetic fitness professional. Originally from Mexico, he started his fitness career as a gym owner and fitness professional in 2000. Abe helps people reach their fitness goals and change their lifestyles, both as a personal trainer and by teaching a variety of group exercise classes such as Spinning, Tae Bo, GAP, and Latin American Dance. He is a master trainer for STRONG Nation and a Zumba education specialist.
Rocky Heron
Rocky Heron is an internationally acclaimed yoga and movement educator, artist, and musician. He works worldwide and online facilitating trainings and continuing education for teachers. Rocky collaborates with Noah Mazé as a faculty member and key contributor to the curriculum at the Mazé Method, and as a featured teacher on Yoga International. Rocky enjoys a rich and dynamic life with his magnificent community of artists and is a founding member of the Queer Wellness Collective, which seeks to promote well-being to members of the queer community.
Jess Hiestand
Jess Hiestand is the education coordinator for Rumble Boxing. In addition, she is a trainer in Los Angeles and films for Rumble's digital catalog, Rumble+. Her work is informed by 10 years of movement and performance coaching, and she's motivated by a goal of making consistent movement enjoyable for everyone.
Grove Higgins, DC
Grove Higgins is a chiropractor, rehabilitationist, soft tissue injury expert, researcher, anatomy instructor, biomechanist, human performance expert, speaker, and corporate health consultant. In 2015, he cofounded Neuroathlete, an organization dedicated to deliver neurological training to a global audience. Neuroathlete has helped individuals achieve more optimal performance and enjoyment of life through self-driven assessment and guided application of the same neurological drills and skills taught in the clinic.
Sue Hitzmann, MS
Sue Hitzmann is the creator of the MELT Method®, nationally recognized educator, manual therapist and founding member of the Fascia Research Society. She is a presenter for IDEA, ECA and PMA, and a CEU provider for ACE, AFAA, NASM, PMA and NCBTMB. She has trained instructors from over 20 countries and is the author of the New York Times bestseller The MELT Method, which has been translated into eight languages, as well as the recent book, MELT Performance.
Jenn Hogg
Jenn Hogg is a five-time US National Aerobic Gymnastics Champion and co-founder of H.E.R.O. Fitness which was created to Help Everyone Reach Optimal Fitness by defining fitness on their own terms. As Director of Group Exercise Programs for East Bank Club Chicago and Master Trainer for CORE Health & Fitness—representing brands such as Schwinn Indoor Cycling, StairMaster HIIT, Nautilus Strength, Star Trac Cardio, and Throwdown—her mission is to level-up programming and mentor instructors around the world.
Pete Holman, MSPT
Pete Holman is a physical therapist, certified strength & conditioning specialist and US National taekwondo champion and team captain. He produced several products, most notably the TRX® Rip Trainer and the Nautilus Glute Drive. Specializing in biomechanics, core performance and the aging athlete, Pete uses his experience as an elite level athlete and his unique knowledge of the human body, to bring out the athlete in us all. Pete is an active contributor to PTontheNet, IDEA Fitness Journal, STACK Magazine and IronMan Magazine.
Charlie Hoolihan
Charlie Hoolihan is the Personal Training Director of Pelican Athletic Club and a past member of the IDEA Personal Trainer Advisory Board. He was a consultant to the NSCA Personal Trainers SIG and has presented at national conferences for IDEA, NSCA, NASM, American Swim Coaches Association, USA Swim, USA Triathlon, and Club Industry, to name a few. He is a contributor to IDEA Fitness Journal and American Fitness and has reviewed training manuals for NASM and ACSM
Beverly Hosford, MA
Beverly Hosford lives in Montana and loves to hike and ski in the mountains alongside rolling rivers and waterfalls. She teaches anatomy using body awareness and balloons. Bev's current fitness obsession revolves around recovery, sleep science, and circadian rhythm.
Farel Hruska
Farel Hruska has nearly 20 years of experience as a personal trainer, group fitness instructor, author and educator, and is presently the director of education and culture at Chuze Fitness. Farel helped grow FIT4MOM from 2002–2018 as its global fitness director and pre/postnatal director. She has presented at fitness conferences around the world, including AFC, MEFITPRO (Dubai and Egypt), AsiaEduFit (India), and IDEA China, Korea and U.S.
Dynasti Hunt, MEd, MBA
Dynasti Hunt is a multi-passionate leader focused on dismantling the belief that we should all be fighting for racial equity in all spaces, both personally and professionally. She's committed to helping individuals at all levels and industries build an equity-centered mindset, recognize the power you have to create change no matter what your role is, and use the two to disrupt inequitable systems at the individual and organizational level.
Alex Isaly
Alex Isaly is an award-winning health and fitness professional with over 20 years of experience as an international presenter, group training instructor, educator, author, national programming developer and lead trainer for several group and at-home workouts, and an ultra-endurance athlete. He is currently the Vice President of Fitness Programming for Xponential Fitness, LLC., and an Advisory Board Member for IDEA Health & Fitness Association.
Tina Jaehnert, MFA
Tina Jaehnert began her career in upstate New York where she taught group fitness classes. After earning six certifications and a master's degree in fine arts, she moved to the New York City area to grow in the industry. There her career grew rapidly, taking positions as assistant group fitness director at TMPL Gym, general manager, group fitness director and personal training director for OPTUM, and director of personal training for EXCEED Physical Culture.
Greg Johnson, MS
Greg Johnson was a 2020 IDEA Personal Trainer of the Year finalist, is the owner of Varimax Fitness in Sacramento, California, head trainer of the Driven golf show on NBC Sports, and author and contributor to the field of fitness. Greg has worked with fitness and rehabilitation clients for more than 15 years. He holds a master's degree in kinesiology with concentrations in performance enhancement and injury prevention.
Adam Jongsma
Adam Jongsma is an internationally recognized leader in human movement and rehabilitation. He is the Founder and CEO of the KP Movement Institute and an adjunct faculty member at Centennial College. He has worked with professional, intercollegiate, and amateur athletes, as well as fitness enthusiasts looking to return from injury, optimize function, and maximize performance. He has presented internationally at some of the top fitness clubs and conferences around the world.
Annika Kahn, MA
Annika Kahn is an award-winning presenter with an extensive background in athletic conditioning and sports performance. She has been awarded four world grand championships and the rank of third-degree black belt in the Korean martial art of Kuk Sool Won. Annika holds a master's degree in the psychology of movement and develops and implements instructor training worldwide.
Jacqueline Kaminski, MS, RDN
Jacqueline Kaminski is a registered dietitian and nutritionist with a master's degree in exercise physiology and sports nutrition from Florida State University. Jackie has worked with numerous professional fighters and other clientele, and now operates under her own company, The Fight Nutritionist LLC, a company dedicated to providing the most effective nutrition plans to ensure exceptional athletic performance.
Mark Kelly, PhD
Mark P. Kelly has been involved with the health and fitness field for more than 30 years; as teacher in colleges and universities; as a personal trainer, group exercise leader, coach; and as an athlete who achieved a national ranking in duathlons in 1993. He received his BS in kinesiology and psychology from UCLA. He got his MS degree from Louisiana State University, Health Science Center in physiology, and a PhD in exercise science and education administration from the University of New Orleans. Markis on the advisory board for the National Osteoporosis Foundation, the MedFit Education Foundation and Baraka Community Wellness in Boston.
Brett Klika
Brett Klika, founder of SPIDERfit Kids and 2013 IDEA Personal Trainer of the Year, is a personal trainer, author, and international motivational speaker inspiring men, women, and children around the world to create a culture of wellness in their home and live the best version of their life.
Ingrid Knight-Cohee, MS
Ingrid Knight-Cohee is a sought-after professional in the realm of fitness leadership and health promotion. She started out as an international high-performance athlete and parlayed that passion into a career in fitness and leadership, in both the nonprofit and for-profit sectors. Ingrid has proven effectiveness in collaborating, creating impactful teams, and delivering innovative systems and programming that lead to organizational, client, and individual success.
Len Kravitz, PhD
Len Kravitz is a professor and program coordinator of exercise science at the University of New Mexico where he recently received the Presidential Award of Distinction and the Outstanding Teacher of the Year award. In addition to being a 2016 inductee into the National Fitness Hall of Fame, Dr. Kravitz was awarded the Fitness Educator of the Year by the American Council on Exercise. Just recently, ACSM honored him with writing the "Paper of the Year" for the ACSM Health and Fitness Journal.
Aaron "Az" Laurence
Aaron "Az" Laurence, co-founder of YBell® Fitness, has spent the last 15 years running group exercise classes on Australia's Bondi Beach. A former rugby player, Az discovered the importance of functional training to maintain his body's ability to perform optimally and improve his quality of life. A native of New Zealand, Az shares his fitness passion with all of his clients through his group classes.
Kara K. Lazauskas, MS
Kara K. Lazauskas is a certified strength and conditioning specialist and has a master's degree in molecular muscle exercise physiology with a background in sports performance. Kara trains multiple extreme sports athletes, military special operators and clientele around the world. Recently, she became a Titan on NBC's The Titan Games with Dwayne Johnson.
Michelle Leachman, MS
Michelle Leachman is determined to move others towards discovery through inspiration, education and motivation. She has degrees in human and leisure sciences, kinesiology and exercise science and journalism. She is the professional education services program manager at ACE and serves as an ambassador for the Women in Fitness Association and FitBodies. She is a master coach for CORE Health & Fitness and teaches at various gyms such as Equinox and EoS.
Robert Leadley
Robert Leadley studied dance at the University of Minnesota and danced professionally for many years before discovering a new passion: BeatBoss™ indoor cycling. He now passes on his knowledge of the BeatBoss methodology to others through his infectious cycling classes. Robert holds group exercise and personal trainer certifications through ACE.
Elizabeth Lenhart, MEd
Elizabeth Lenart is certified by ACE and AFAA. She is a master trainer and program director for Balletone, a senior national master trainer with BOSU and Surge Performance, and a master trainer with Barre Above, Tabata Bootcamp, and WaterRower. She mentors fitness professionals, consults, and creates programs for staff and personal development. Elizabeth is a performer with Life Time Fitness in Massachusetts, can be seen regularly on Mass Appeal as a fitness expert, and contributes to blogs for BOSU® and Hedstrom Fitness.
Patricia Liston
Patricia Liston currently serves as the group fitness director for the Las Vegas Athletic Clubs, a cutting-edge fitness organization comprising seven major clubs in the Las Vegas and Henderson areas. She heads up all program deliveries along with managing an instructor staff of up to 200. With a national certification from the American Council on Exercise (ACE), she also plies her craft as an ACE-authorized author.
Eugene Lloyd
Eugene Lloyd is the director of fitness at The Club of Riverdale in the Bronx, New York. He started his career 16 years ago after losing 120 pounds with the help of a personal trainer. An award-winning personal trainer, he believes that adopting and maintaining a healthy, fit life is the key to longevity and happiness.
Louis Lopez
Louis Lopez is the Director of Studio Operations for the TRX Training Club and 20-year fitness industry veteran. Over the years, Louis' roles have ranged from personal trainer to director of various fitness establishments in both the boutique and large health club space. His current focus is to create and curate fitness content and deliver an optimal digital training experience within the TRX Training Club platform. Louis has a BS in exercise physiology and certified in all TRX modalities.
Maria Luque, PhD
Maria Luque is a fitness expert, health science professor, and menopause researcher with over 20 years of experience. She owns Fitness in Menopause, a company dedicated to helping women navigate the challenges and rewards of menopause. Her workshop, "Menopausal Fitness: Training the Menopausal Client," is a NASM-, AFAA-, and ACE-accredited CEC course for fitness professionals. She currently holds both graduate and postgraduate degrees in health sciences and is certified as a health education specialist and ACE-certified personal trainer.
Annie Malaythong
Annie Malaythong is the owner of Fitness Studio 108 in Atlanta, Georgia, an NASM master instructor, and a television personality. With nearly 20 years of experience in fitness, she knows firsthand what it takes to thrive in the industry. Annie is versed in everyday personal trainer questions, development of fitness business operations teams, being on television as a fitness professional, and sharing her knowledge with personal trainers across the globe.
Pat Marques
Pat Marques is the CEO and co-founder of Warrior Evolved and provides exercise therapy, movement reeducation, and strength and conditioning for all levels of clients at NeuroAthlete. He has a bachelor's degree in exercise science and has completed 600 hours of neurological training, becoming a Z-Health master trainer. Pat strives to bring cutting edge knowledge and techniques to empower his clients to reach their goals—getting out of pain, recovering from brain injury, improving fitness, and maximizing athletic performance.
Austin Martinez, MS
Austin Martinez joined the StretchLab Corporate team in January 2019 as the Director of Education. As a certified athletic trainer, he holds both a bachelor's and a master's degree in athletic training. His range of experience includes membership in the National Athletic Trainers Association (NATA), the National Strength and Conditioning Association (NSCA), and the Far West Athletic Trainers Association (FWATA). His research on ACL injuries has been published in the Journal of Sports Medicine and Allied Health Sciences.
Jessica Maurer
Jessica H. Maurer is a fitness business consultant and strategist who has presented and consulted for many brands internationally. Jessica is the Senior Director of Instructor Development at FIT4MOM and is a consultant for well-known fitness companies such as Nathalie Lacombe, SCW and One Day to Wellness. Additionally, Jessica continues to offer consulting services to locally owned businesses and fitness professionals.
Karen "KMax" Maxwell
Karen "KMax" Maxwell is the team lead manager at CycleBar, where she developed the online training program and manages a team of 2500+ instructors, including 12 master instructors. A creator of new educational content for instructors in the fitness industry, she has a keen eye for developing talent and teaching people how to be an engaging coach in a room full of people.