When it comes to the body's most important muscle, most of us are weaklings, according to data published online in the journal Circulation (doi:10.1161/circulationaha.110.98015).
Researchers from the University of Pittsburgh Cardiovascular Institute and elsewhere evaluated 1,933 participants and compared the results against the American Heart Association's (AHA) criteria for optimal heart health. The criteria include nonsmoking; body mass index (BMI) below 25; at least 150 minutes of moderate-intensity physical activity or 75 minutes of high-intensity physical activity per week; four or five components of the AHA's recommendations for a healthy diet; total cholesterol under 200; blood pressure below 120/80; and fasting blood glucose under 100. (To learn more about the AHA's seven factors for heart health, see www.newsroom.heart.org/index.php?s=43&item=931.) The discouraging data indicated that only 1 in 1,900 people meets all seven of the components.
Julia Valentour, MS, program coordinator for the American Council on Exercise, is concerned by these results. "The group consisted of apparently healthy volunteers participating in a cardiovascular prevention study with a low prevalence of smoking and a high level of education," she says. "These criteria usually correlate to healthier lifestyle choices and yet the prevalence of poor health was still alarmingly high. It's imperative we educate the public about healthy behavior starting with the prevention of cardiovascular disease rather than focusing on the treatment."
To see how you or your clients rate on the heart health scale, visit www.mylifecheck.heart.org and click the "Get Your Assessment" button. The site also offers information and resources to improve heart health.
When you buy something using the retail links in our content, we may earn a small commission. IDEA Health and Fitness Association does not accept money for editorial reviews. Read more about our Terms & Conditions and our Privacy Policy.
Melissa Weigelt, MS
September 7, 2021
This cardio, core and balance class incorporates lower-intensity unilateral balance and core moves in between cardio intervals.
Judy Minich
July 8, 2021
Arthritis is a major health concern. According to the Centers for Disease Control and Prevention, 23% of all adults in...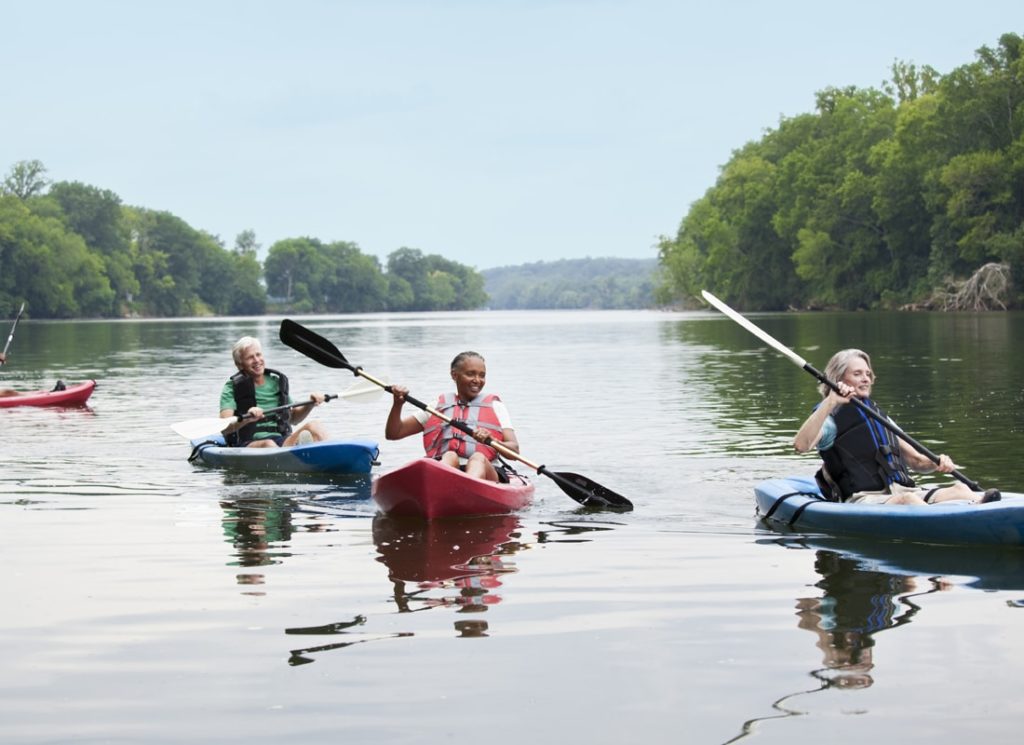 Kymberly Williams-Evans, MA
May 18, 2021
Programming exercises for seniors is more important than ever, especially now that travel is opening up again, but your clients...
Shirley Archer-Eichenberger, JD, MA
July 13, 2020
In light of increased participation in high-intensity training and increased rates of heart attack and sudden cardiac death among male...
Subscribe to our Newsletter
Stay up tp date with our latest news and products.