If you think 20 to 30 minutes of cardio a few days a week is all you need to keep your health in check over the next few decades, it's time to wake up and smell the iron.
Earlier this month, the American College of Sports Medicine and the American Heart Association updated their physical activity guidelines, encouraging Americans to strength-train at least twice a week and work out all of the major muscle groups on top of regular cardio activity.
They now recommend that adults perform eight to 12 reps of eight to 10 exercises on the chest, back, shoulders, upper legs, lower legs and arms, via either free weights, machines or weight-bearing activities. Adults 65 and older should strength-train two to three times a week, doing more reps with lighter weights, taking into account their fitness levels beforehand.
In Pictures: Best Ways To Build Muscle At Any Age
These organizations are catching on to what many trainers and body builders have known for years–that no matter what your age, regular strength training builds up more than just muscles; it builds a healthier body.
"More people are starting to realize that strength training doesn't have to be getting out, lifting a ton of weight and being really sore," says Amanda Carlson, a registered dietitian and director of performance nutrition and research at Athletes' Performance, an intensive training facility based in Arizona. "People are training to live better."
Shapely Strengths
The benefits of building and preserving muscle are just about endless, and they include a better body composition and immune-system function, and a faster metabolism, says Bill Sonnemaker, 2007 IDEA Health & Fitness Personal Trainer of the Year and owner and founder of the Atlanta-based personal-training facility Catalyst Fitness.
Working our muscles is also particularly important as we age.
It's estimated that unless we exercise them properly, we can lose five to seven pounds of muscle tissue each decade of our adult lives. In addition, we tend to gain fat as we grow older, due to the slowing of our metabolisms and usual decline in activity, making for a nasty double whammy, Carlson says.
Research by Tufts University has found that strength training can add to bone density, potentially preventing osteoporosis.
Some Things Never Change
But while aging impairs our ability to recover after a bout of exercise (due to lower levels of testosterone and human-growth hormone) and robs us of some flexibility, over time, the way we build muscle stays pretty much the same. Experts say, overall, it's more important to pay attention to your strength training ability level–whether you're a beginner, intermediate or advanced–than your age.
"I train people in their 60s who can kick butt," says Robert Reames, a Studio City, Calif.-based Gold's Gym Fitness Institute expert. "If you're a 65-year-old in good shape, you can accomplish what an average 25-year-old can accomplish."
Regardless of how old you are, experts say a crucial part of strength training is working in movements that involve the whole body. Exercises such as a squat to bicep curl to bench press give you the best return for your time and energy, burning more calories and addressing more muscles, says Sonnemaker. They also more closely simulate motions you regularly make, like lifting luggage or groceries.
Once you come up with a successful strength training routine, your work isn't done. You should aim to change your program every four to six weeks to prevent the plateau period that comes when your body adapts to stress, Sonnemaker says.
This technique will also give you a chance to evaluate and increase the intensity of your workout, whether it's by the amount of weight you're lifting or the number of reps, says Edward Jackowski, CEO of the motivational fitness company Exude Inc. and author of the exercise guide Escape Your Shape.
"The key to keeping muscle tone is not how much weight you lift, but your intensity," Jackowski says. "It must match your current level of fitness. You have to do what you're capable of doing."
When you buy something using the retail links in our content, we may earn a small commission. IDEA Health and Fitness Association does not accept money for editorial reviews. Read more about our Terms & Conditions and our Privacy Policy.
Alicia Filley, MS, PT
September 3, 2021
To make the most of athletic training, take a look at complex training, which combines strength training with plyometric drills.
Judy Minich
July 8, 2021
Arthritis is a major health concern. According to the Centers for Disease Control and Prevention, 23% of all adults in...
Justin Price, MA
July 7, 2021
The word posture tends to evoke the image of a schoolgirl standing perfectly erect with a book on her head....
Juliet St. Germain
July 2, 2021
Researchers have focused on three types of periodization training: linear periodization, block periodization and undulating periodization.
Justin Price, MA
June 29, 2021
How does corrective exercise programming fit into your business? Clients who are self-motivated to work hard are already star pupils....
Eric Beard, MS
May 19, 2021
Our clients work hard to develop shoulders that are aesthetically pleasing, and learning how to spot shoulder impingement and other...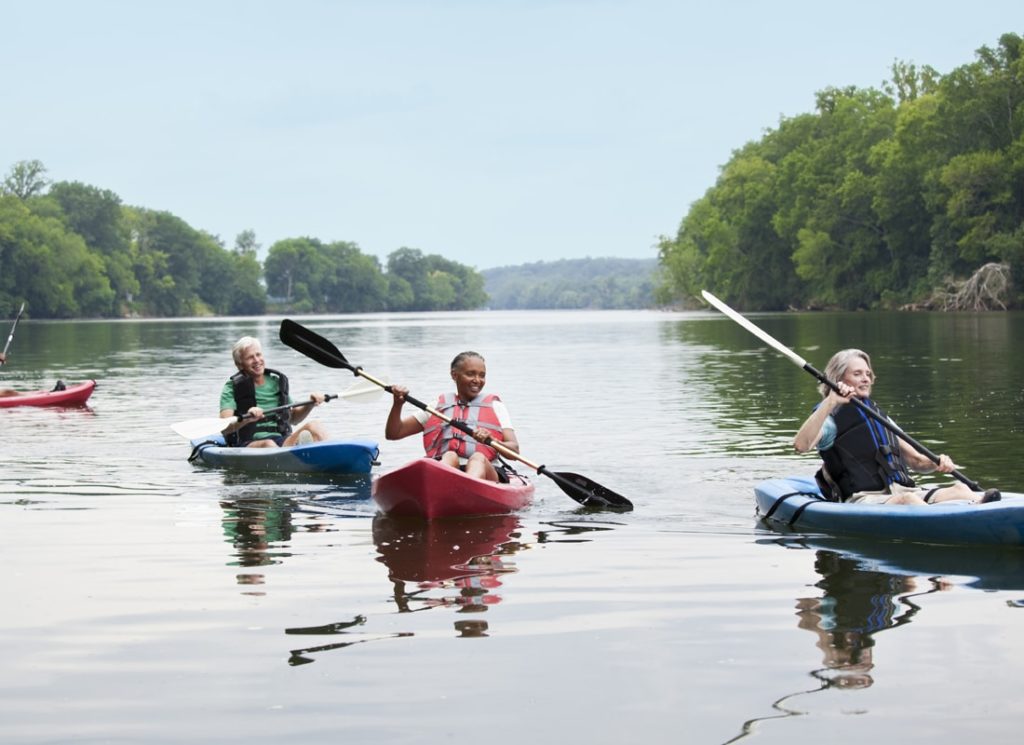 Kymberly Williams-Evans, MA
May 18, 2021
Programming exercises for seniors is more important than ever, especially now that travel is opening up again, but your clients...
Subscribe to our Newsletter
Stay up tp date with our latest news and products.