Tyrone A. Holmes, Ed.D
Tyrone A. Holmes, Ed.D, CPT, is a certified personal trainer through the American Council on Exercise and a Level 2 cycling coach through USA Cycling. He provides Cycle-Max Coaching for cyclists and multisport athletes who want to improve their performance on the bike and Healthy Life Coaching for individuals who want to lose weight and develop healthier lifestyles. He also provides Business Coaching for personal trainers, athletic coaches and other entrepreneurs. Dr. Holmes has published two books: Training and Coaching the Competitive Cyclist (2010) and Developing Training Plans for Cyclists and Triathletes (2011). His next book, The Business of Training and Coaching will be published in 2013. Visit his websites at www.HolmesFitness.com and www.DoctorHolmes.net.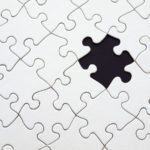 Let's face it. This is not the easiest time to operate a personal training business. We are still in the throes of the worst economic recession since the Great Depression. The good news is that there are opportunities for personal trainers to thrive. To increase your chances for success, you just need to be proactive. Over the next two issues of IDEA Trainer Success I will present 10 steps you can take to ensure stability and success during a faltering economy. Here are the first five.
1. Target Your Expertise
Read More