Shirley Archer
Shirley Archer, JD, MA, is an internationally acknowledged integrative health and mindfulness specialist, best-selling author of 16 fitness and wellness books translated into multiple languages and sold worldwide, award-winning health journalist, contributing editor to Fitness Journal, media spokesperson, and IDEA's 2008 Fitness Instructor of the Year. She's a 25-year industry veteran and former health and fitness educator at the Stanford Prevention Research Center, who has served on multiple industry committees and co-authored trade books and manuals for ACE, ACSM and YMCA of the USA. She has appeared on TV worldwide and was a featured trainer on America's Next Top Model.
View FitConnect Profile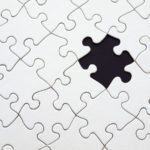 In this time of ongoing war, more soldiers are seeking mind-body preparation to protect their mental, emotional and physical well-being as they prepare for battle and also when they return home. Warrior Mind Training, a service organization based in San Diego, offers mind-body skills instruction in meditation and mindfulness to both veterans
and active-duty soldiers.
Read More