Shannon Fable
Shannon Fable, 2013 IDEA and 2006 ACE Instructor of the Year, has spent more than two decades helping and consulting with brands such as Anytime Fitness, Schwinn®, Power Systems, ACE, Silver Sneakers, FIT4MOM and BOSU®. An experienced educator, freelance writer and certified Book Yourself Solid® Business Coach, she helps fitness entrepreneurs navigate the industry and make more money.
View FitConnect Profile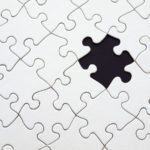 Group fitness managers: before you beg your general manager (GM) for new products or programs, gather the financial facts to back up your request. Quite often we lack the tools to present our argument in the way that the person controlling the budget needs to hear it. Gain your GMÔÇÖs respect by speaking his language: money. You need to view the group exercise department as a crucial vehicle for increasing club membership, retaining current members and building a community within the facility.
Read More