Sandy Todd Webster
Sandy Todd Webster is the editor in chief of IDEA's award-winning publications. She is Precision Nutrition Level 1 certified and is a Rouxbe Certified Plant-Based Professional cook.
View FitConnect Profile
What a weekend to remember. Apparently, the 1,300 delegates, exhibitors, presenters, IDEA assistants and staff who attended the 2003 IDEA Personal Trainer International Summit® took its theme of "Putting Fitness First–Elevating the Fitness Priority" literally. Considering the snowy circumstances, the turnout might have lacked luster. Instead, PFTs from 14 countries traveled to Washington, D.C., and…
Read More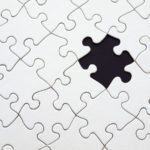 How well are you positioned to market your facility to the first wave of baby boomers, 17 million of whom will turn 50 over the next 4 years? A research brief published by FIND/SVP, a knowledge services company that provides research and consulting on such matters, says that many marketers will miss the target because they don't fully understand the "new set of values and self-images that will affect how [boomers] act and spend." The brief sorts out the demographic and financial data for this group, which FIND/SVP projects to become a $1 trillion market by 2005.
Read More