Sandy Todd Webster
Sandy Todd Webster is the editor in chief of IDEA's award-winning publications. She is Precision Nutrition Level 1 certified and is a Rouxbe Certified Plant-Based Professional cook.
View FitConnect Profile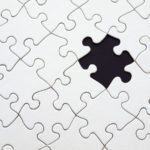 Ginger root has been used for centuries as a folk remedy for ailments ranging from colds to upset stomachs. To add to the root's healing resumé, this month The Journal of Pain will unveil a study by researchers at the University of Georgia showing that daily ginger consumption also reduces muscle pain caused by exercise.
Read More