Robert Glick
Rob Glick is an internationally-acclaimed fitness professional and a professional fitness consultant for Global Fitness Solutions. He is the recipient of Can-Fit-ProÔÇÖs 2006 International Presenter of the Year award and ECAÔÇÖs 2005 Best Male Presenter award. He holds a bachelorÔÇÖs degree in exercise science, and is a star trainer on Exercise TV, a leader of many fitness videos, and a master trainer for efi GRAVITY┬« Training, BOSU┬« and Schwinn┬« Cycling.
View FitConnect Profile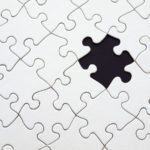 Before the start of each Tour de France, Lance Armstrong goes out with his coach, drives the route and creates his riding plan. This famous road cyclist mentally choreographs the way he wants the ride to go. Indoor cycling coaches can take the same methodical approach to their classes, using music as the driving force.
Read More