Paul Chek
Paul Chek has produced more than 50 videos and correspondence courses designed to help fitness professionals train exercisers more efficiently and effectively. To learn more about him and other Big Bang exercises, or to request a free C.H.E.K Institute product catalog, visit www.chekinstitute.com or call the C.H.E.K Institute at (800) 552-8789 in the U.S., (800) 552-8789 in New Zealand and Australia or +44-20-8874-6942 in the United Kingdom.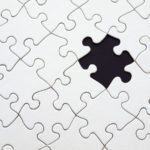 Your participants rush to the gym in the early morning,
during their lunch hour or after work, desperately trying to stay fit, keep the fat off or simply feel better about their bodies. Pressed for time and wanting results, many exercisers are after something new—an exercise that delivers more or is better than other exercises.
Read More