Paul X. Brown
"Paul Brown (aka Mr. Retention) is a renowned authority on exercise adherence, client acquisition and membership growth, and has implemented his cutting-edge systems in both independent and large-scale health club groups around the world since 1996. A passionate fitness professional since 1980, he is a four-time Australian Aerobics Champion and a current National Champion in Australian Football. Paul is an award-winning keynote speaker, best-selling author, health club owner, property developer, software architect, business consultant and trusted mentor to many. In 2014, he was recognized as Australian Presenter of the Year."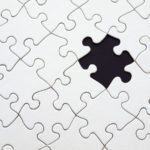 Do you wish you could clone yourself to
get more done, to help more people or simply to earn more money for a better
lifestyle? Most personal trainers do. Presently, cloning is not an option, so
let's explore more available ways to step beyond earning purely
money-per-minute income.
The reality is that you only get 24 hours in a day. If all you do
is se…
Read More