Matthew Kadey
Matthew Kadey, MS, RD, is a James Beard Award–winning food journalist, dietitian and author of the cookbook Rocket Fuel: Power-Packed Food for Sport + Adventure (VeloPress 2016). He has written for dozens of magazines, including Runner's World, Men's Health, Shape, Men's Fitness and Muscle and Fitness.
View FitConnect Profile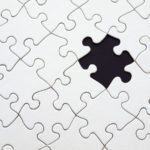 You can train your clients as hard as you want at the gym, but if they don't buy the right foods at the supermarket, their fitness gains are sure to come up short.
Grocery shopping is a daunting task these days. Shoppers confront thousands of choices in stores brimming with questionable marketing claims and unsound nutritional options.
Read More