Matthew Kadey
Matthew Kadey, MS, RD, is a James Beard Award–winning food journalist, dietitian and author of the cookbook Rocket Fuel: Power-Packed Food for Sport + Adventure (VeloPress 2016). He has written for dozens of magazines, including Runner's World, Men's Health, Shape, Men's Fitness and Muscle and Fitness.
View FitConnect Profile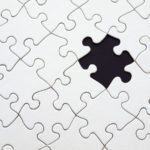 As any fitness professional can attest, flexibility brings myriad benefits. Less injury, improved performance and increased strength can be chalked up to the ability to touch your toes. However, another type of flexibility is gaining popularity—not in the gym but in the kitchen.
Many of your clients have been tempted to become vegetarians, but the thought of giving up barbecues or mom's famous meatloaf seems too daunting. Thankfully, becoming a flexitarian can help them to obtain many of the same benefits of vegetarian living without forgoing chicken breasts completely.
Read More