Len Kravitz
Len Kravitz, PhD is a professor and program coordinator of exercise science at the University of New Mexico where he recently received the Presidential Award of Distinction and the Outstanding Teacher of the Year award. In addition to being a 2016 inductee into the National Fitness Hall of Fame, Dr. Kravitz was awarded the Fitness Educator of the Year by the American Council on Exercise. Just recently, ACSM honored him with writing the 'Paper of the Year' for the ACSM Health and Fitness Journal.
View FitConnect Profile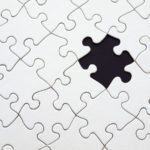 1. What hormonal changes are observed in boys and girls at puberty?
At puberty, girls develop more adipose tissue, owing to their estrogen levels, and boys develop more muscle mass, owing to their testosterone levels (Isacco, Duché & Boisseau 2012).
2. What is the menstrual cycle, and what are its distinct phases?
Read More