Karen Asp
As far as she can remember, Karen Asp, MA, is a health and fitness writer who has written for
Shape, Fitness, Walking
and
Fit Pregnancy
. She's also a certified personal trainer and group fitness instructor who often forgets there are only 24 hours in a day.
View FitConnect Profile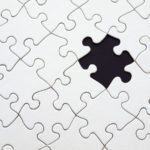 If you're like most group fitness instructors, you've probably devoted a good deal of time to planning
innovative cardio workouts for your participants. But how much time have you spent worrying about the warm-ups for your cardio classes? Your cardio warm-ups may last only 5 or 10 minutes, but they deserve your attention, too.
Read More