Joy Keller
Joy Keller is executive editor of
IDEA Fitness Journal
and
IDEA Fit Business Success,
and is also a certified personal trainer, indoor cycling instructor, yoga teacher (RYT 200) and Reiki Master.
View FitConnect Profile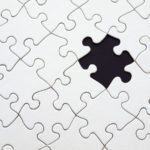 Every step counts on the journey to better health. If your clients rely on pedometers to gauge activity, you may want to double-check their accuracy—especially if the clients are slow walkers.
A study in the August 2004 issue of Preventive Medicine (2004; 39 [2], 361–68), examined the effects of age, obesity and self-selected walking speed on pedometer a…
Read More