Jay Blahnik
Jay Blahnik is a contract athlete for Nike and an advisory board member for Nautilus®. He serves on the BOSU® development team and is a program developer for the Schwinn® indoor cycling program. Jay is also the group exercise spokesperson for IDEA, the recipient of the 1996 IDEA Fitness Instructor of the Year award and the 2005 Can-Fit-Pro Presenter of the Year.
Certifications: ACE, AFAA
View FitConnect Profile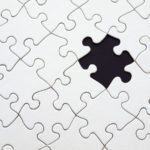 What is the most effective way to get rid of cellulite?
Tyra,
Redondo Beach
Cellulite is just plain old fat. It looks different from the outside — characterized by a dimpled, cottage-cheese appearance — because the connective tissue surrounding the fat in those areas has a different pattern than the connective tissue in other areas of …
Read More