Deborah Kern
Deborah Kern, PhD, keeps busy as a Nia black belt trainer, an Integral yoga instructor, a mind-body wellness speaker and the author of Everyday Wellness for Women. She can be reached at www.deborahkern.com. Holly Curtis, MEd, MS, is the owner and director of NiaSpace: Mind-Body/Soul Fitness in Austin, Texas. A Nia first degree black belt trainer and a member of the American Council on Exercise's academy faculty, Holly has master's degrees in both health education and kinesiology. She can be reached at www.niaspace.com.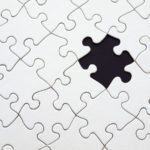 Editor's note: This article is the fourth of a five-part series on guidelines and safety suggestions for various group fitness modalities. The genesis for these articles is you, the IDEA member. In our most recent readership survey, 100 percent of respondents said they wanted to see more space in IDEA publications devoted to injury prevention. In
addition to the five injury prevention articles slated to appear in IDEA Fitness Edge this year, the entire June 2000 issue of IDEA Health & Fitness Source is devoted to this topic.
Read More