. .
Debbie Bellenger, MA, is director of Health Directions at Lexington Medical Center (LMC) in South Carolina. She currently oversees two wellness centers, two corporate contracts and the LMC employee wellness program. Bellenger holds a masterÔÇÖs degree in exercise science and is a professor at the University of South Carolina.


Facility managers and directors are in a strategic position to bring health-and-wellness solutions to members across all ages and stages of life. Where to begin?
Read More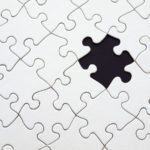 In the world of wellness and fitness programming, the days of all-inclusive services and programs are numbered. Thanks to the recession, fee-based programming has become increasingly valuable. Our industry has encountered the same financial challenges as other industries, and fee-based programming is part of our new reality.
Read More