Carol Scott
"Carol Scott has been a fitness influencer for over 25 years. She founded ECA World Fitness Alliance, and as CEO of Conscious Body Consulting, she consulted for companies large and small, including Hyatt Hotels, Gatorade®, Nike, SoulCycle®, Velocity® and Peloton®. She is also the former national director of group fitness for Equinox® Fitness Clubs. Carol was awarded IDEA Program Director of the Year and has appeared in and contributed articles for many publications, including the New York Times and Vogue, and has been featured on network television, including CBS, NBC and Fox."
View FitConnect Profile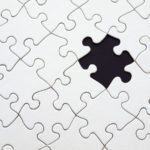 Group exercise programming is an art that group fitness and program managers must master. To compose a schedule that works for your members and
facility, you must delicately balance several elements, including member needs and expectations, type of programs you want to feature and available equipment and budget.
Read More
idea fitness manager
To understand your members' needs and get statistics to use in making programming decisions, conduct a group fitness survey. On it ask questions such as:
Read More